2005
ELITE SHUTTERS & BLINDS
WAS FOUNDED
About Elite & Meet Our Team
The search for an entrepreneurial opportunity ended and a business began when Dave & Michelle German invested in plantation shutters for their new Gilbert home many years ago. Intrigued by the process, Dave went through training, and the couple opened Elite Shutters and Blinds in 2005.
Elite Shutters and Blinds continues to grow and now has five stores located in Chandler, Goodyear, Florence, Eloy/Casa Grande & North Phoenix.  Dave and his team always go to the customer's home to measure, find out each customer's need/want, show large samples, review colors and offer design consulting. Elite's customer service is the reason why the company has expanded to become a leader in the valley. They treat every customer the same and appreciate each sale whether the customer is purchasing a single blind or 25 shutters.
Elite Shutters and Blinds carries a variety of products including shutters, blinds, sunscreens, roller shades, cellular shades, verticals, woven woods and draperies from top quality manufacturers including Hunter Douglas, Graber and Norman.
New window furnishings are a great way to give a new look to a room or a whole house.  Call now for a free in home consultation and see the Elite difference!  Style, quality and expertise.  You can find it all at Elite Shutters and Blinds!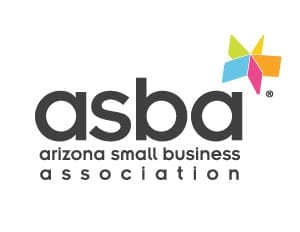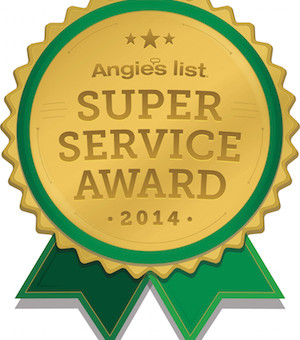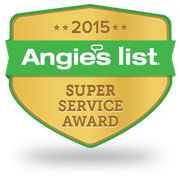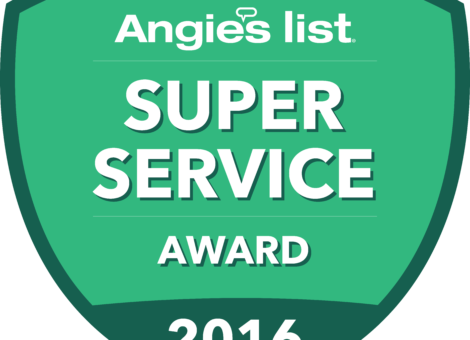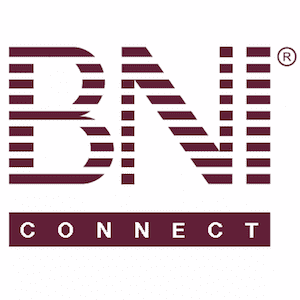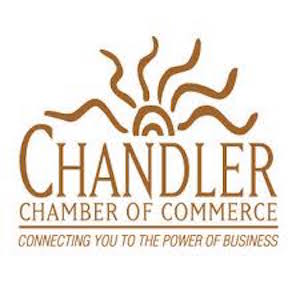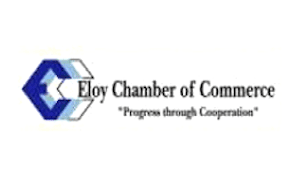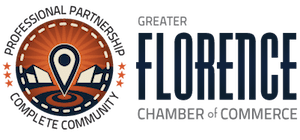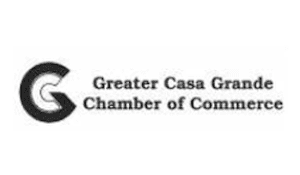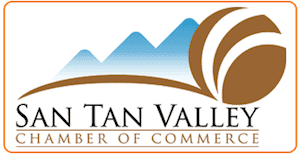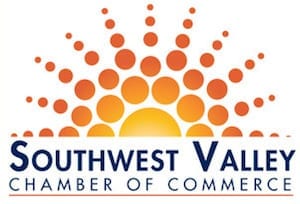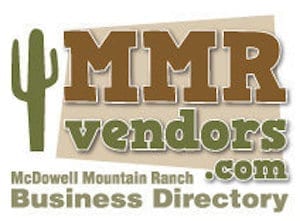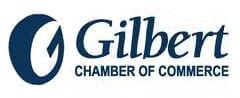 Dave German
Owner
Dave German has over 25 years of retail, marketing and sales experience. Originally from San Jose, California, Dave attended San Jose State University and graduated with a BS degree in Business Management. Prior to Elite Shutters & Blinds, Dave was a marketing manager for Ebuyer.com, Symantec Corporation and Openwave Systems. Dave and wife Michelle left the Silicon Valley in 2003 and ventured out to Chandler Arizona to start their family. Soon after their big move, their son Andrew was born in June 2003. With the housing growth in Arizona, Dave saw an immediate need to provide a service he found lacking when building his own new home. He fulfilled his dream and started his own window covering business. Dave, Michelle, Andrew and Amanda now live in Gilbert. When Dave isn't working (which is rare), Dave enjoys working out, hiking, golfing and loves Sunday NFL football. He's loyal to his favorite team, the Detroit Lions.
Michelle German
Director of Marketing

Michelle German is originally from Redwood City, CA and has over 25 years of retail, marketing and public relations experience. Michelle attended San Jose State University and graduated with a BS degree in Business Marketing. Prior to Elite Shutters & Blinds, Michelle was a Marketing Manager for 8foot4 and Symantec Corporation, managing marketing campaigns worldwide. Michelle has a passion for fitness and is a personal trainer in her spare time. Michelle is well known in the Tempe area for teaching group fitness at OrangeTheory Fitness where she helps members transform their lives, not only physically but mentally. When Michelle is not training or working for Elite, Michelle writes fitness articles for a local magazine, loves to weight lift and loves hiking. Michelle isn't a stranger to hard work and will do whatever it takes to be successful in every aspect of her life. She is blessed with two children, Andrew 12 and Amanda 9 who share the same passion for fitness as their mom.
Susie Showalter
Sr. Director of Operations
Originally from New Mexico, Susie and her husband Gary moved to Arizona in 2005 to enjoy the beautiful weather. Susie has over 18 years of experience in sales and retail and has owned and operated her own business. She has been a realtor and grew up with her mom who was a very successful realtor in New Mexico. Susie knows the importance of listening to her customers and is known for her great customer service. Susie enjoys meeting new people and is enthusiastic about her customers comfort and happiness with their new window coverings.
Rob Park
Director of Operations

Rob is the "Jim Carrey" of the Elite team. His funny personality is loved by everyone he meets. Rob is originally from Southern California and has lived in Arizona for 10 years. Rob is a perfectionist and has an eye for detail, he has been installing window coverings for over 7 years. Prior to Elite Shutters & Blinds, Rob used to install for a local shutter manufacturer. In Rob's little spare time, he loves to spend time with his wife and their two--four legged "kids," Halo & Nash. Rob also enjoys anything outdoors, riding quads, hiking and snowboarding.
Diane Pirman
Sales Manager

Diane Pirman is a certified Hunter Douglas window treatments expert with expertise in indoor and outdoor draperies. Diane moved to Phoenix in late 2010. She is a native of Chicago where she owned a successful window treatments company from 1991 to 2008. She has continued to receive yearly top certifications with Hunter Douglas, including becoming a certified Hunter Douglas installer. Her understanding of making a house a home through window treatments is one of the best in the industry. Her secret is listening to the home owner's needs and addressing them through light control. This requires the understanding of window treatments that are stylish, well-built and adjustable to accommodate the lights changing brightness throughout the day.
Diane has found the perfect match with Elite Shutters & Blinds to continue her positive reputation of outstanding customer satisfaction.
Steve Moore
Sales Manager
Steve is a Phoenix native and has 23 years of project management experience in the environmental industry. Steve is no stranger to the housing industry, his wife Lynda has been selling new homes for Shea Homes since 1997. In 2011 & 2012, Steve earned the prestigious credential of "Certified Professional Dealer" by Hunter Douglas. Customers can count on Steve's knowledge and experience to assist them with their home improvement projects. Steve and Lynda live in Chandler and when they're not working, they're enjoying time with their two children and four grandsons.
Jill Erno
Sales Manager - Goodyear

Jill is a native of Northern California and has lived in Goodyear, AZ for 7 years. Her son, Nathan, was born in Goodyear three weeks after her move and has kept her very busy! Being a mom and spending as much time as possible with him brings her great joy! Jill enjoys taking trips back to CA (specifically Carmel) to visit her close friends and their families. Back in Northern California, Jill grew up around model homes her whole life, working as a designer in a new home design center. Jill has a true passion for design and enjoys helping people make their house a home. Helping homeowners create a look they cannot visualize themselves is very rewarding. In 2010, Jill started furnishing homes from start to finish and turned her passion for bargain shopping into "work." In addition to working for Elite Shutters & Blinds, Jill owns her own design business. Jill is an expert in home decor and is also Hunter Douglas certified.
Laurie Knapp
Sales Manager - Goodyear

Laurie was born and raised in a small town on a Clear Lake in Northern California, then moved to Southern California after college. She then moved to Arizona in 2014 due to her husband's job change and is still learning to adapt to the summer heat. Laurie and her husband chose the small community of Estrella Mountain Ranch due to the lakes and "small town" feel. Laurie joins the Elite team with over 25 years of outside sales experience in a variety of industries including real estate. She loves to interact with customers and helping to ensure that their needs are met. Like many members of the Elite team, Laurie started off as a customer first and now enjoys working part time in the Goodyear store.
Laurie just celebrated her 10 year wedding anniversary, she has 2 grown sons, 2 step daughters and 5 grandchildren all living close by. When Laurie isn't working or busy with her family, she is an avid gardener and learning to adapt to the Arizona landscape. She also enjoys traveling, skiing (both snow and water) and loves anything outdoors.
Jennifer Gecho
Sales Manager - North Phoenix

Jennifer is originally from Vancouver, Washington and decided to make Anthem, AZ her home. Jennifer is very close to her family and a single mom to her sixteen year old son, Joseph. As a single mom, Jennifer is no stranger to hard work. Jennifer's impressive resume includes ten years of window coverings experience when she started working for Lowe's, 3Day Blinds and other big reputable companies. Her background also includes many years in customer service. Jennifer loves her job, loves her customers and is grateful to have an opportunity to be a big part of the Elite team. If you ask Jennifer about her job, she'll tell you-"I love Elite Shutters & Blinds, it's the best company I have ever worked for!" When Jennifer isn't helping customers dress up their windows, she loves movies, art, music, reading books and going hiking/camping.
Louise Sosa
Sales Manager - North Phoenix

Louise grew up in Iowa and moved to Denver where she spent 29 years of her life. Louise has over 20 years of window coverings experience coming from Hunter Douglas, the world leader in window fashions. Her experience includes product and brand managing working with various Hunter Douglas product lines. 2 years ago, Louise decided to retire in Peoria, she missed working and interacting with customers so much that she decided to join Elite Shutters and Blinds to get back into the industry. Louise is a great addition to our Elite team because of her knowledge and skills with window treatments and her passion for helping customers.
Louise is always staying busy, she has a love for traveling, reading, yoga, pickle ball, Mah Jongg, card games and entertaining friends.
Kathy Jones
Sales Manager - Florence

Kathy is originally from Northern California and after spending many vacations here in Arizona, she fell in love with the Grand Canyon State and decided to relocate. San Tan Valley became her home and guess who installed her window coverings? You guessed it...Elite Shutters & Blinds! As a satisfied customer, Kathy knew she had to become part of this growing, successful team. Prior to Elite Shutters & Blinds, Kathy spent 22 years in the medical field as a surgical assistant. Her love for helping people has carried over to her new role. Kathy is here to help her customers make the best decisions for their home. In her spare time, Kathy enjoys spending time with family, friends and her Yorkie, Harley!
Ivan Zaragoza
Installer

Ivan was born and raised in Compton, California and graduated from Dominguez High School in 2000. He started working in a container freight station at the age of 18, working the night shift. Ivan's work ethic allowed him to get promoted to a division warehouse manager quickly. His hard work along with his job experiences makes him a great addition to Elite Shutters and Blinds.
He is handy, organized and friendly making him great with customers and their installations but an asset in the warehouse as well. He is a jack of all trades! When Ivan isn't working, he loves to spend time with his wife of 13 years and their two children.